Sunwing Airlines - East Midlands Airport (EMA)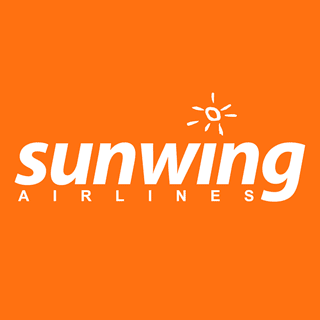 Terminal
East Midlands Airport consists of a single passenger terminal which handles all flights. The Terminal facilities are split into a couple of levels: The Ground floor and the Mezzaine level. The ground floor is where both Departures and Arrivals are located. So, the check-in counters and located at the ground floor.
Check your arriving flight here
Check your departing flight here
Flights
Follow the links below in order to see all the flights scheduled for Sunwing Airlines
- Arrivals
- Departures
Check-in
In order to check in for your flight at East Midlands Airport (EMA), go to departures hall in the main building terminal, or follow the instructions provided in your ticket.
General Information
- IATA Code: WG
- Website: www.sunwing.ca/pages/en/sunwing-airlines